At the Outside Lawns, Gardens and More – Down to earth lawn and garden maintenance and design.
At the Outside is dedicated to meeting your residential or commercial outdoor needs. We strive to offer personal and professional service with over 30 years of experience working with nature's beautiful greenery.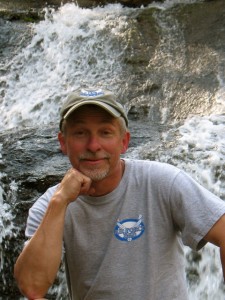 Rusty, the Project Manager of At the Outside is a husband, father of 2, and grandfather of 1. He is passionate about nature, spending most of his working hours and his down time outside. He is devoted to being flexible and courteous to make sure that "At the Outside" is where you want to be.
"We can complain because rose bushes have thorns, or we can rejoice because thorn bushes have roses" – Abraham Lincoln